A One-stop Eye Centre for Rehabilitation of One Eyed Patients
Chinmaya Vision is held for the most advanced custom eye centre in Delhi where the patients with disfigured eyes get complete solutions with the utmost comfort. We have exclusive solutions such as enucleation, enucleation with implants, etc. for different eye problems caused by accident, infection, or surgery.
At Chinmaya Vision, we are highly focused on the main two important needs like comfort and natural appearance, while serving our patients. As a result, we build custom eyes by taking artificial impression of eye socket separately and engineer it in such a way that it can get fit the size conveniently. Because of their best size and high-quality workmanship, our custom eyes can be used constantly for month without any problem.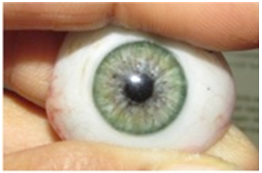 Custom made ocular prosthesis
Custom-made ocular prosthesis is an artificial eye, which is made to fit over an enucleated /eviscerated eye with orbital implant and phthisical eye.
Scleral Shell
Scleral shell is a very thin ocular prosthesis fitted over the phthisical eye (shrunken eyeball due to infection or injury).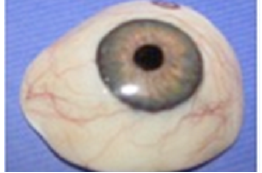 Management of Congenital Anophthalmos and Microphthalmos
We are managing congenital anophthalmos and microphthalmos by custom made gradually enlarging conformers. And finally patient may wear normal ocular prosthesis matching with other eye.
Management of Contracted Sockets
We are making customize conformers according to the patient socket to fit any kind of difficult and complicated cases like Grade 2, Grade 3, Grade 4, and Grade 5 etc. And do surgical intervention if required.