Welcome To Chinmaya Prosthetic Center!
Chinmaya Prosthetic Centre – A Custom Made Artificial Eye Centre, started its services in 2003 under the able guidance of Dr. Raj Anand and Dr. Sham Sunder Gupta in association with Chinmaya Vision - The Eye Hospital. It was a pioneer project in rehabilitation of one-eyed patients.
This includes consultation, thorough checkup, addressing all surgical needs to achieve the healthy adequate orbital socket and finally fitting of well – matched, comfortable ocular prosthesis i.e. custom made artificial eye. 
Besides providing clinical services, chinmaya prosthetic centre has provided training in the art of matching artificial eyes and raised many good ocularists. And in this process in last 15 years Centre has improved and advanced the technique of custom made artificial eyes. In last 15 years we have treated patients from all over India and from other countries also. In included all sorts of patients i.e. Phthisical eye, post nucleation/ evisceration with orbital implants, management of contracted sockets, congenital anophthalmia, micropththalmia, anterior staphyloma etc.
Presently Ms. Gayatri Gaur is working as an ocularist and looking after all the work. She is also trained at Chinmaya Prosthetic Centre and LV Prasad eye institute, Hydrabad.
We look forward to your continued valuable support to deliver the best possible outcomes.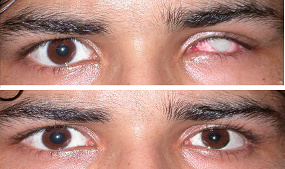 Ocular Prosthesis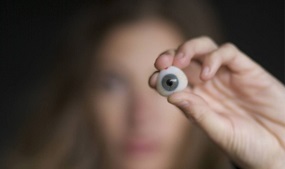 Scleral Shell
Orbital Prosthesis